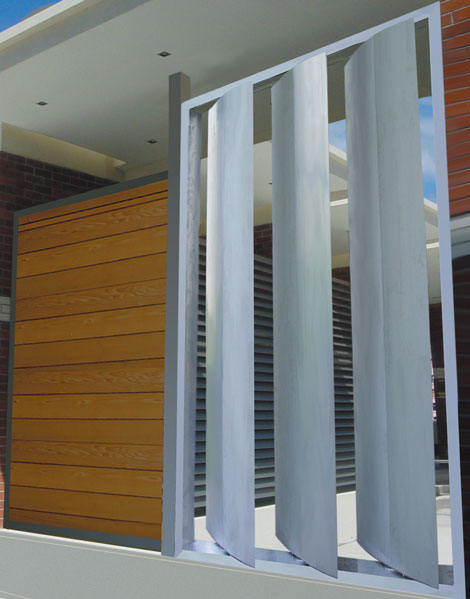 external products
Motorised Sun Louvre Systems
Spiral Pivot
Motors are concealed either with the frame or with a motor cover and operate within a frame. Several panels can be linked together from the one motor, saving time and motorisation costs.
Frameless Pivot
Blades are fixed from the back of the blade using a universal pivot bracket creating a frameless environment where the louvres appear to float.
Direct Drive
These have been developed for the large 300 and 600mm Maxi Louvres. This uses a sweeping drive-arm that positively connects all the louvres at their end caps.
Like all motorisation available from Modular Shades + Shutters we can switch the motors from a remote control, wall switch or your own Building Management System along with factoring in sensors to automatically adjust for rain, sun and wind. See the Motorisation page for more information.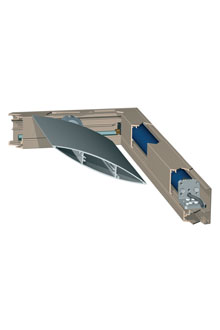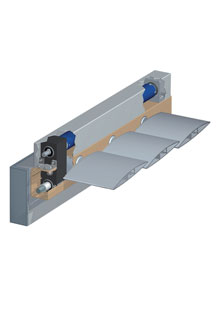 motorised spiral pivot
Airfoil Louvres
Learn more about the technical details of the Spiral Pivot System at
www.youtube.com/modularshades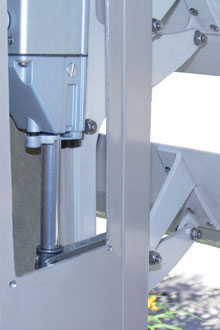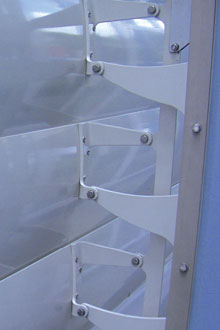 motorised frameless pivot
Airfoils, Midi and Maxi Louvres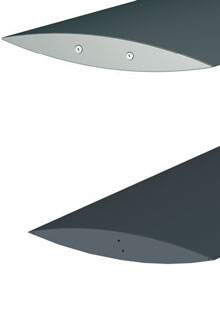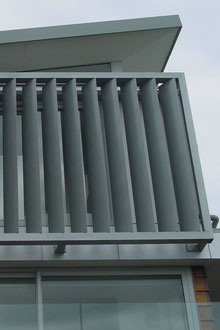 motorised direct drive
Maxi Louvres
© 2009-2018 MODULAR SHADES + SHUTTERS · 53 Carrington Street Nedlands Western Australia 6009 · +61 8 9386 2211 · info@modularshades.com.au