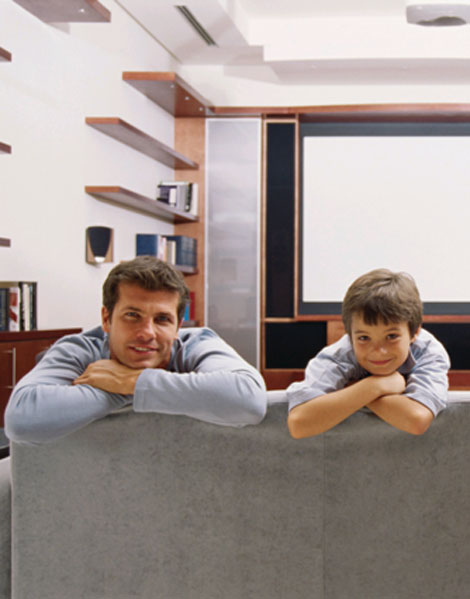 motorisation
Building Management Systems
Building management systems (BMS) are designed to optimise the various environmental elements of your home such as lighting, heating/cooling and security. Window treatments are integral element in the controlling your light, shade, heating and cooling and can be integrated into your BMS.
Modular Shades + Shutters can supply all the technical and on site advise relating to the types of motors, data/power feed requirements and interface equipment designed to meet your needs. If you have not yet arranged a building integrator or electrical contractor to manage you BMS contact Modular for a referral.
Common BMS Question/Answers:
Can we use a remote control unit as well as the BMS?
Yes. We use a different motor that can accept the commands from a remote control as well as the commands from the BMS. We may need a specialised transmitter between the motors and the BMS relays. Contact Modular
We need to manage the shading for a building with different requirements for each elevation that may or may not include sun tracking?
Please refer to the Dynamic Fašade Management System section
I want to allow for BMS in the future what do I tell the electrician?
Every BMS brand is different and may require different types of motors and therefore power requirements will vary from system to system. Contact Modular
Can we integrate sun, wind and rain sensors into the BMS?
Yes, these elements can be hardwired or radio controlled and we may a specialised transmitter between the motors and the BMS. Contact Modular
Where do the cables go?
This is an important question and requires some consultation to ensure cables are correctly placed. Planning this in advance will ensure your project runs smoothly without retro modifications. Contact Modular.
It's important you pre-plan the integration of the window treatments. For more advice and recommendations contact Modular Shades + Shutters directly.
Find out more information about BMS available that can be integrated with window treatments.
See Clipsal and download the latest 92 page Essential Checklist with the latest Clipsal products available.
See Smart House for a range of current reviews and relevant product information about home automation systems on the market.
© 2009-2023 MODULAR SHADES + SHUTTERS · 53 Carrington Street Nedlands Western Australia 6009 · +61 8 9386 2211 · info@modularshades.com.au