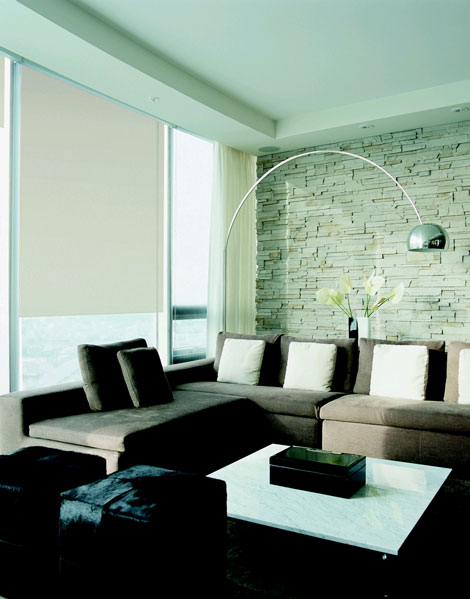 motorisation
Remote Controls
Hand held remote controls are the most convenient and simplest way of managing your blinds. They can be programmed to manage a group of motors in unison, switch on and off sun sensors, tilt to adjust louvres and blades as well as incorporating timers as required.
Somfy® hand held remotes
Somfy® remotes available with products by these brands:
These remotes are powered by Somfy® the world's largest manufacturers of motorised equipment. All products are covered by a 5 year warranty. Remotes have a range of 200M in open space or 20M through two reinforced concrete walls, meaning you can operate them for almost anywhere in the house.

Telis Single Channel Remote
Able to control one or one group of motors

Telis Multi Channel Remote
Up to five channels available to control five motors or five group of motors

Telis Soliris Multi Channel Remote
Weather and shockproof housing this remote combines the features of the Telis Multi channel remote with the ability to switch on and off the sun sensor. Available in Patio style (Blue/White)

Telis Modulis Multi Channel Remote
This features a scrolling thumbwheel to allow finer adjustments of louvres and blades in Venetians and shutters. Available in Silver and Black

Telis Composio Remote
Easy to read LCD display and intuitive control options give you control of up to 20 individual motors or groups of motors with the ability to switch sun sensors on and off. Available in Silver and Black

Telis Impresario Chronis Remote
Enables you to programme up to 16 of your favourite scenarios and recreate them at the time you want either manually or with its own built in Chronis timer
Remotes available with Silent Gliss®

Mono Tel and Vario Tel Remotes
Available in either single channel or multi channel models with control of up to six motors or six groups of motors. Larger buttons for easy of use and available in White
Remotes available with Designed Blinds Australia®

Stone
Its unique geomorphic design sits comfortably in a contemporary setting. The housing is shockproof and has the choice of single channel, 2 channel, 3 channel, 6 channel and 80 channel options with sun sensor control. Available in White, Neutral, Transparent and Orange

Ondo
This distinctive designed hand remote comes with its own magnetic wall mounted housing. Like the Stone its housing is shockproof and has the choice of single channel, 2 channel, 3 channel, 6 channel and 80 channel options with sun sensor control. Available in White

Ergo
This simple hand held remote has the choice of single channel, 4 channel (with sun sensor) and 6 channel option control. Available in White
© 2009-2023 MODULAR SHADES + SHUTTERS · 53 Carrington Street Nedlands Western Australia 6009 · +61 8 9386 2211 · info@modularshades.com.au