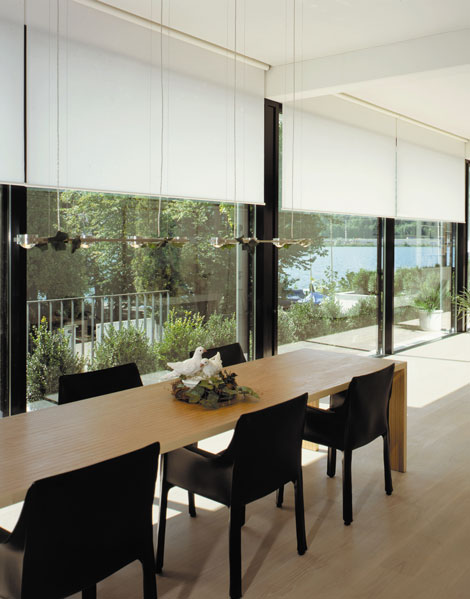 about: suppliers
Modular Shades + Shutters is recognized for representing only the leading Australian and overseas brands for commercial and residence applications.
Find our more about:
Blinds by Peter Meyer
Has been a driving force in the Australian window covering industry for more than thirty years. They provide a unique personalized collection of products and fabrics.

Products:
Corradi®
This family of fully retractable custom roofs offer the best of Italian design and Mediterranean living. The systems protect you from the elements of sun and rain as a completely self-supporting modular system or adapted into an existing building or structure.
The posts and frames in aluminium or timber finishes and capable of spanning very large area.

Helioscreen
Helioscreen manufacture a comprehensive range of internal and external products. Specialist in roller blinds specially adapted for large windows. They are well suited to the commercial and upper domestic applications, a favourite for architects and designers.

Products:
Hella®
One of Europe most successful manufacturers of the most technically advanced external venetian blind and all weather protection systems. They have been manufacturing since 1959 and developed a high quality product range of world class standards. .

Products:
Just Blinds + Shutters
Just Blinds + Shutters are experts in timber shutters and blinds. The combination of local and imported products from state of the art factories means we have every solution covered. The scope of work includes colour and stain matching work to your samples.

Products:
Lourve Tec
Louvre Tec is based in New Zealand and a market leader in Australasian region the designing and manufacturing a range of Aluminium external shading systems. Drawing from their experience and resources we can optimise your individual needs for solar, shelter and privacy design needs.

Products:
Markilux
Catering specifically to the Australian climate and our love of outdoor living, Markilux is a world leader in awning mechanisms and textiles manufactured exclusively in Germany. Markilux is the first to produce the self-cleaning fabric and also to develop the bionic tendon giving their awnings more strength and durability than any other awning on the market.

Products:
Somfy
Somfy has led the market in the development of automation for window coverings in both the commercial and residential markets. By working with industry manufacturers and suppliers, Somfy currently offers motorisation systems for both interior and exterior applications.

Products:
© 2009-2023 MODULAR SHADES + SHUTTERS · 53 Carrington Street Nedlands Western Australia 6009 · +61 8 9386 2211 · info@modularshades.com.au