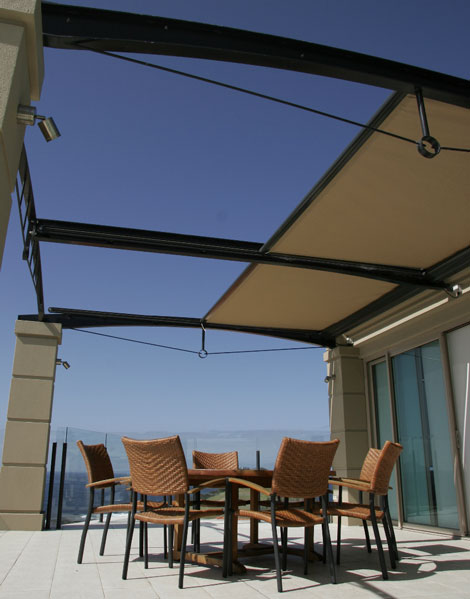 external products
Varioscreen by Helioscreen
The Varioscreen is designed for rooftop installations where large expanses require protection from the sun. Specific applications include skylights, pergolas and custom glass roofing. The system allows the fabric to be projected flat or on an incline/decline.
varioscreen by helioscreen®
product
code
max sizes
width x proj
linking
blinds
headbox
max
coverage
varioscreen
450x600cm
2-800cm
23.5x15.4cm
42m

2
Helioscreen systems can be linked for maximum efficiency.
Light gaps are reduced in linked systems due to lateral fabric deductions.
Rated to Beaufort Scale Category 6.
All components are either stainless steel or powder-coated aluminium.
© 2009-2018 MODULAR SHADES + SHUTTERS · 53 Carrington Street Nedlands Western Australia 6009 · +61 8 9386 2211 · info@modularshades.com.au