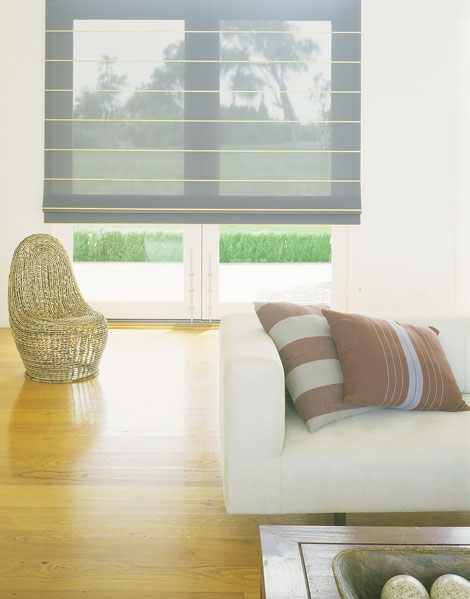 fabrics
Internal Sheer
These specialised fabrics offer an extra dimension to a room, softening direct light, reducing glare, UV and solar radiation. They will give you day time privacy while maintaining your outlook. The open weave designs are made from either PVC coated fibreglass or eco-friendly polyester fabrics. Some fabrics offer metallic backing specially designed to reflect heat saving up to 40% of your air conditioning costs.
Applications
Sheer fabrics are well suited to living areas where control of glare and heat gain is important while maintaining your view. Use in offices or the study to reduce the glare on PC screens or work stations without reducing the natural light. Use in combination with block out fabrics on a Dual roller for complete privacy control day and night.
Hints + Tips
The fabric colour will determine the level of light control and quality of the view. Lighter coloured fabrics darker colours give a better quality of view through the fabric but less effective at reflecting heat, unless you are using a metallic backed fabric.
Most fabrics are very resilient to moisture and can be cleaned using warm water and detergent. Before cleaning, use a vacuum cleaner to remove dust. Always check the manufacturers' cleaning recommendations.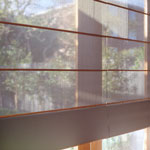 © 2009-2023 MODULAR SHADES + SHUTTERS · 53 Carrington Street Nedlands Western Australia 6009 · +61 8 9386 2211 · info@modularshades.com.au